Auto Part and Tyres
It's World Car of the Year 2011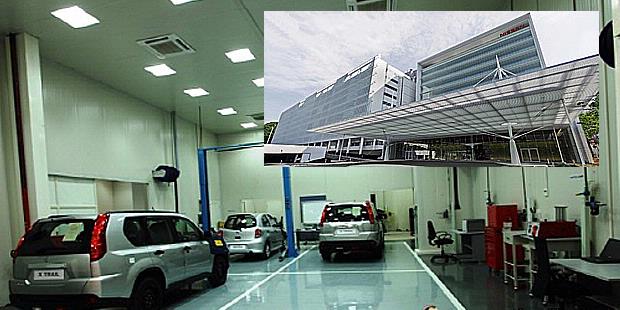 New York International Auto Show crowned World Car of the Year 2011 to the electric cars Nissan Leaf. The award was given because the world is the Leaf's first electric car that has the ability to walk 100 miles or 160 kilometers without a rechargeable battery. Late last year, Leaf also awarded the 2011 European Car of the Year beat Opel. Meanwhile, to win this year, Nissan Leaf was hard to compete with luxury brands BMW and Audi.
Currently, Leaf produced in Oppama, Japan. In the United States, Nissan's plant in Tennessee under construction, and is expected to be operational in 2012. Meanwhile, in Europe, Leaf will be produced at Nissan's plant in Sunderland, England, in 2013.
"It seems that 2011 will be a boom year for Nissan Leaf," the report Earthtechling.com, Monday, May 2, 2011. This is because Nissan took ECOtality coulombs Technologies Inc. and the battery charging system. "
Nissan Leaf described the car of the future with zero emissions. The prototype car was based on the Nissan Tiida. Only, Leaf uses an electric motor 80 kW (110 hp) / 280 Nm, and the battery is 24 kWh lithium-ion batteries that could push the car goes 160 miles without a refill.
Nissan claims this car can go 140 miles per hour. The battery can be charged with a voltage of 480 volts, 220 volts and 110 volts. When the voltage is 480 volts, charging 80 percent of the battery takes 30 minutes. When 220 volts, such as electricity in homes, it takes 4 hours. Meanwhile, the voltage is 110 volts requires 16 hours.
This car is also equipped with advanced devices are connected to global data centers. This system allows the driver know the nearest charging station. In addition, the driver can access entertainment for 24 hours without a break. (Art)
© 2013 |
Privacy Policy
| Powered By
|